Details of Medicinal Plants
Japanese Angelica

Angelica acutiloba (Siebold et Zucc.) Kitag. Apiaceae

This perennial is cultivated in Japan and smells like celery. Its plant height is 50 to 60 cm and the flowering period in Japan is June to July. Seedlings are cultured in the first year and field-cultivated in the second year. However, flowering is kept in check in the field because the plant dies after blooming. This is also used as a bath additive herb or quasi-drug.

Part used: root
Medicinal use: hematinic, cardiotonic and analgesic
Main component: ligustilide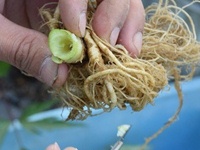 The plant is set into the ground after its main buds hollow out and form flower buds. This technique was first used in Japan.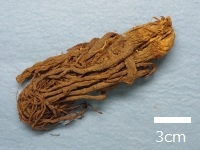 The name of the herbal medicine is "Japanese Angelica Root". The root is boiled in water and then dried.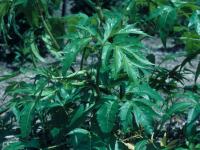 The root of A. acutiloba (Siebold et Zucc.) Kitag. var. sugiyamae Hikino is also used as an herbal medicine.